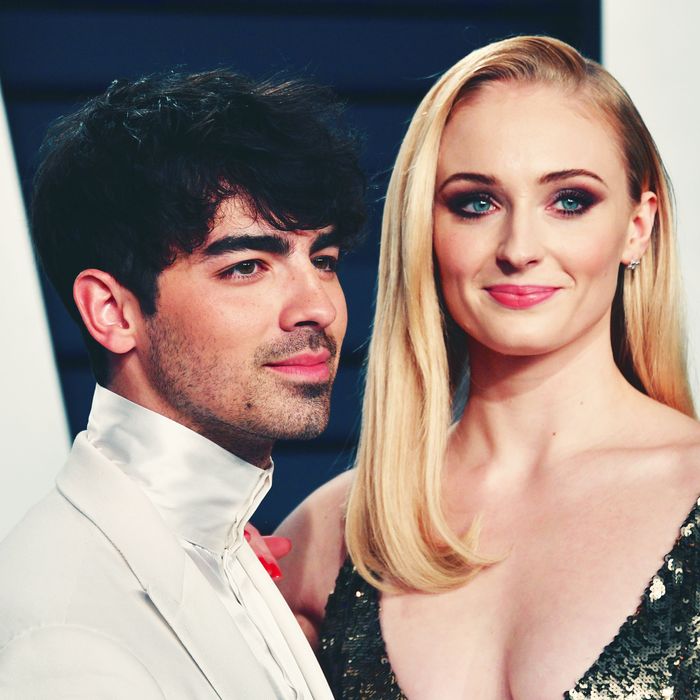 Photo: Dia Dipasupil / Getty Images
In some good news this week, numerous publications report that Sophie Turner, Queen of the North, and Joe Jonas, who some will always consider a third of the Jonas Brothers, are expecting their second child together.
Rumors of Turner-Jonas' second pregnancy began earlier last month when the 25-year-old Turner was filmed walking around Los Angeles wearing a short top and writhing in what looked like a baby bump. Rumors of pregnancy were further fueled when Turner and Jonas, 31, were filmed walking together in green outfits, which I took as another omen of fertility.
Turner and Jonas already have a 1-year-old daughter, Willa, and they are apparently thinking of having a second child since Willa was 4 months old. The couple has not yet made official announcements for baby №2, nor should anyone expect them. The couple was quite confidential about their life together, as evidenced by the fact that they fled secretly to Vegas (Diplo passes it on live, for posterity) and that neither of them confirmed the existence of Will until she was born. Even now, they rarely comment on the hardships and joys of parenthood. Jonas, for example, once offered this insightful observation: "Sleep is good.
They are. Anyway, congratulations to the couple, who will certainly need more naps as a family of four. Congratulations on the upcoming baby: I don't know when you need to arrive, but you're getting Sansa Stark for a mother and you'll be able to hold Joe Jonas' real hand. Maybe Taylor Swift will even take you a present to bring home.